Thursday, March 27, 2008
My Lola Mommy,
Lucia Carrascal Galias
, passed away last night at 9:45pm. She was my father's mother. She has been in the hospital for a month and her health was slowly deteriorating. All of my aunts, uncles, cousins, nieces, and nephews visited her often to show just how much cared for her.
I am happy for her that she is now resting with the angels. She would no longer be suffering and she would be at peace knowing that all of us here do love her much.

atomicgirl
shared her thoughts at 01:38 pm
Permalink
Thursday, March 27, 2008
When I was a kid, I remember my aunt telling me that each time I wake up in the morning, I should pinch my nose for a few seconds so that it would grow taller. They said that I had a small nose and because it was small, if I wore glasses or sunglasses, the frame would only slide down because it could not hold on to my nose. I'm not saying that my nose is ugly. I'm fine with it. (And yes. Even one admirer said that it looked cute. Haha.)
Now that I am older I have gone confident with my nose. But maybe if I were a celebrity of some sort (someone who had to be in the public eye always), I would be rushing to have rhinoplasty in Chicago Illinois. Or maybe even get some
Washington DC rhinoplasty surgery
. I dunno. Maybe. But I am not so I'll just live with my cute nose. As long as it serves its purpose, then I am fine with it.

atomicgirl
shared her thoughts at 01:33 pm
Permalink
Thursday, March 27, 2008
No. I am not getting married yet. And no. I do not have a partner who would be marching with me down the aisle. It's just that my friend and I had been having some fun trying out the whole thing about wedding planning.
We decided that wedding planning is a real hard job. I mean, really. I have not been to much weddings but it seems like from the photographs I see, there are tons of couples who decide that their weddings should be something unique. They have themed weddings and they really look good.
But with a little help, there is a
wedding website
which would easily help you through your wedding woes. You can get ideas from their featured articles. You can find really cool invitation designs. They even have a blog to inform you of what is up and happening in the world of weddings.
If you do sign up for an account with them, you can easily save the options you have chosen and get back to them later. See, everything is easy and simple and while my friend and I were teasing ourselves silly about getting married, we were having a grand time going through the whole deal of setting up a wedding.
Maybe I should start a wedding planning service. Not. But I do know of a person who will really love the site when she plans her own wedding. Teehee.

atomicgirl
shared her thoughts at 01:04 pm
Permalink
Wednesday, March 26, 2008
Forgive me but I just need to post these pics of Johnny Depp. It's been a while since I've feasted on this man so let me just be, okay?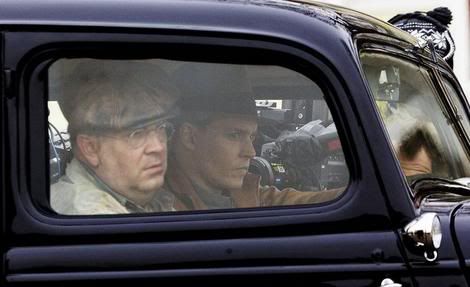 That's Johnny Depp during the filming of 'Public Enemies' in Wisconsin.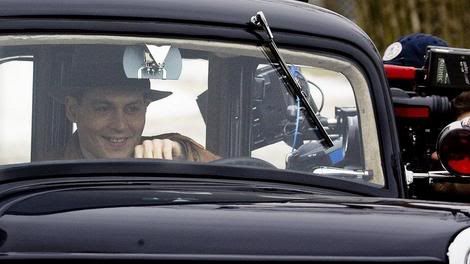 Smile Johnny. Smile.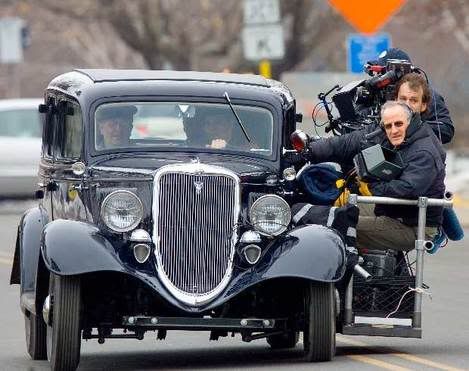 Just take a look at that car that Johnny Depp is driving. Wanna drive me around, Johnny?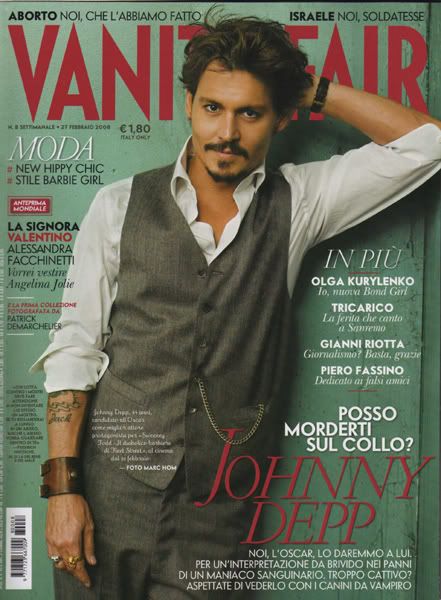 Johnny Depp on the cover of the Italian Vanity Fair magazine.



Fine. As a colleague said, I think I must have forgotten to drink my meds. That's why I'm acting like this. Again.


atomicgirl
shared her thoughts at 01:56 pm
Permalink
Wednesday, March 26, 2008
Will I Live To Be A Hundred?
So okay. It's still too early. My brain cells are not working yet. My stomach's not in the mood and it's acting up again. And here I am trying to make the minutes go faster to that minute when my brain starts functioning. But since I can't, I just find some fun blog quizzes. I think this one's kinda timely with my grandmother being in the hospital and all. I'm not wishing to be a hundred years old though.
Take Another fun blog quiz from cash for annuity company.
58%
So... Will you live to be a hundred?

atomicgirl
shared her thoughts at 08:38 am
Permalink